View Here :

Bosnian Slobodan Praljak
Slobodan Praljak, a former Bosnian Croat general, drank poison from a bottle during a war-crimes tribunal on Wednesday. He died a few hours later in a Dutch hospital. Praljak's charges centered on ...
Slobodan Praljak (pronounced [slobǒdan prǎːʎak]; 2 January 1945 – 29 November 2017) was a Bosnian Croat general who served in the Croatian Army and the Croatian Defence Council, an army of the Croatian Republic of Herzeg-Bosnia, between 1992 and 1995.Praljak was found guilty of committing violations of the laws of war, crimes against humanity and breaches of the Geneva Conventions during ...
The Bosnian War was an international armed conflict that took place in Bosnia and Herzegovina between 1992 and 1995. Following a number of violent incidents in early 1992, the war is commonly viewed as having started on 6 April 1992. The war ended on 14 December 1995.
Slobodan Praljak screamed 'I am not a war criminal' before raising the liquid to his mouth
Shortly after hearing his fate, former Bosnian Croat military chief Slobodan Praljak shouted "I am not a war criminal!" and lifted a vial of liquid to his lips.
A wartime commander of Bosnian Croat forces, Slobodan Praljak is seen during a hearing at the U.N. war crimes tribunal in the Hague, Netherlands, on November 29.
Date: 6 April 1992 – 14 December 1995 (3 years, 8 months, 1 week and 6 days) Location: Bosnia and Herzegovina: Result: Military stalemate Internal partition of Bosnia and Herzegovina according to the Dayton Accords.; Over 101,000 dead, mainly Bosniaks.; First case of genocide in Europe since World War II.; Deployment of NATO-led forces to oversee the peace agreement.
Bosnian conflict: The Bosnian conflict was an ethnically rooted war in Bosnia and Herzegovina that took place from 1992 to 1995. After years of bitter fighting between Bosniaks (Bosnian Muslims), Serbs, and Croats as well as the Yugoslav army, a NATO-imposed final cease-fire was negotiated at Dayton, Ohio, U.S., in 1995.
Slobodan Praljak was a commander in the Bosnian Croat forces fighting in the Yugoslav Wars of the 1990s. In 2013, he was convicted of crimes against humanity and war crimes and sentenced to 20 ...
Since the ICTY's closure on 31 December 2017, the Mechanism maintains this website as part of its mission to preserve and promote the legacy of the UN International Criminal Tribunals.
Bosnian Slobodan Praljak >> Bosnian war criminal Slobodan Praljak killed himself by downing CYANIDE in the dock | Latest ...
Bosnian Slobodan Praljak >> WATCH: War Criminal Ingests Poison During Hague Trial Verdicts
Bosnian Slobodan Praljak >> Bosnian War general Slobodan Praljak claims to drink poison in court - Business Insider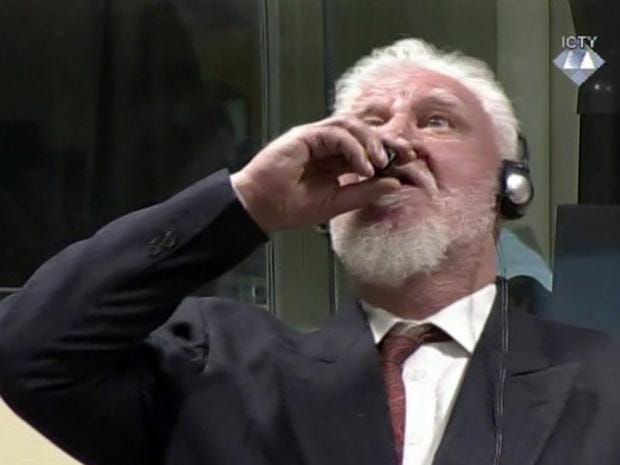 Bosnian Slobodan Praljak >> Bosnian Croat war crimes suspect 'drinks poison' during trial at The Hague | The Independent
Bosnian Slobodan Praljak >> Warlord who killed himself 'easily' smuggled in poison | Daily Mail Online
Bosnian Slobodan Praljak >> The Hague suicide: Bosnian Croat warlord smuggled CYANIDE into court and died | World | News ...
Bosnian Slobodan Praljak >> Bosnian Croats condemn ICTY verdict against Slobodan Praljak - YouTube
Bosnian Slobodan Praljak >> Slobodan Praljak's Courtroom Suicide | Know Your Meme
Bosnian Slobodan Praljak >> War crimes court to hold independent probe of Praljak death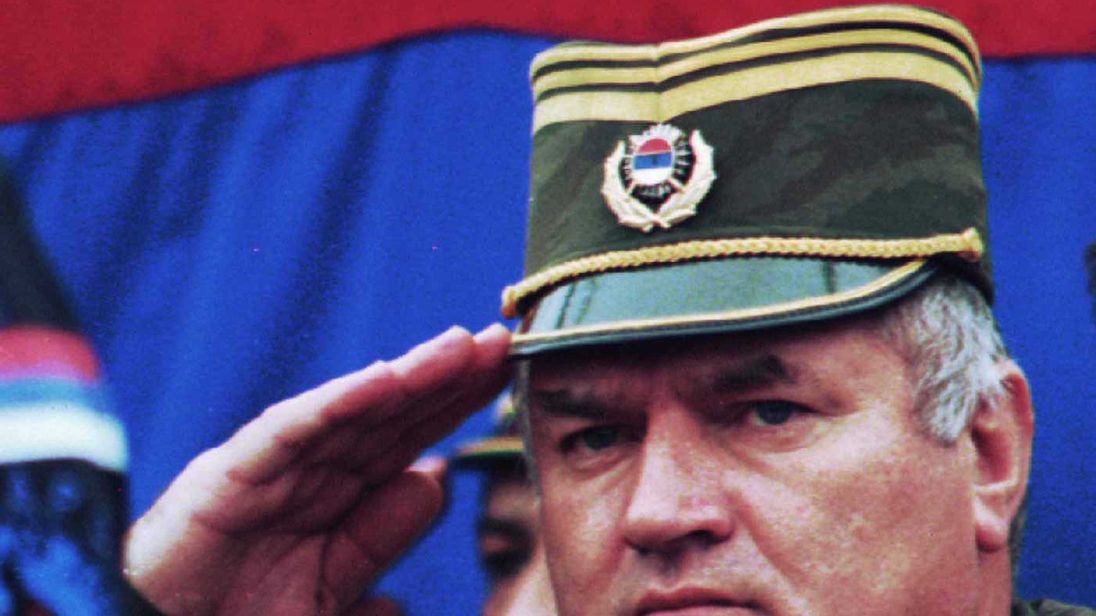 Bosnian Slobodan Praljak >> War criminal Slobodan Praljak dies after taking poison in court